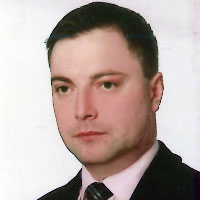 Artur Miętus: Internal Auditor - team job position at the Ministry of Health It is a separate organisational unit at the Ministry of Health reporting directly to the Minister of Health under the Public Finance Law of August 27th, 2009 (Official Journal 2009 no 157, item 1240 based on Official Journal 2019 item 869).
Topic: Design and organization of the corporate risk management system and design according to selected international standards.
---
The scope of duties and organisation of the Internal Audit unit is defined by the above mentioned law and the regulation of the Minister of Finance of September 4th, 2015 on internal audit and information on audit works and results as well as the Minister of Development and Infrastructure Communiqué dated December 12th, 2016 on internal audit standards for the public finance sector. The above provisions determine, among other things, the definition of risk management process which will be the focus of my presentation.