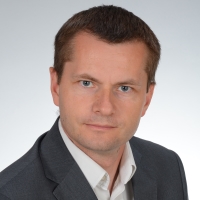 Karol Kwiatkowski – Director of Internal Audit in one of the ministries. Internal Auditor for over 10 years. Experienced in audit, project monitoring, risk analysis, internal controls evaluation.
Topic: Information security audit and IT systems controls as prevention measures against abuse and fraud in the public sector.
---
Content: Importance of information in the office. Organisation of information security audit and co-operation between the audit and Personal Data Protection Officer. Organisation of IT systems audit in subsidiary or supervised units.