Sanja Suman: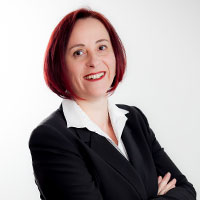 M.sc. is certified internal auditor (CIA) with 20+ years of experience in internal auditing, risk management, business process improvement and project management.
Topic: The enemy within – causes and consequences of internal fraud.
---
For the last 10 years on high manageraial positions (Risk Controlling Director, Head of Internal Audit). Executive Board member at the Institute of Internal Auditors Croatia. As consultant, helps firm establish or improve their internal audit function, risk management, system of internal controls, document management, corporate culture etc. Also organizes seminars and workshops, in-house trainings and speaks at international conferences. Loves to travel, photography, music, jembe drums and bridge.